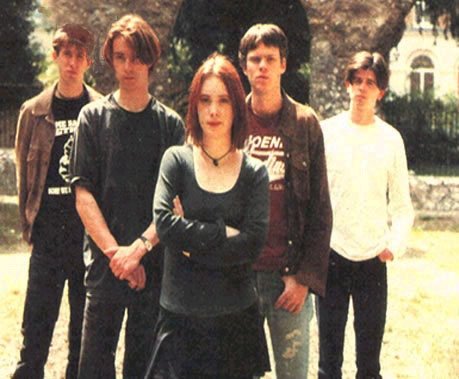 La banda se gesta en 1989 en Reading, Inglaterra, en un contexto algo complejo, pues el Grunge irrumpía de forma arrolladora y las nuevas bandas inglesas estaban cada vez más marcadas por el Punk, lo cual derivaba en un apoyo paupérrimo para grupos como Slowdive que intentaban mostrar una propuesta diferente, proyectar un sonido que, aunque un poco ambient y oscuro por decirlo de alguna manera, con voces sutiles y con una gran influencia de algunos precedentes como My Bloody Valentine, se destacó de buena manera dentro de la escena independiente británica a comienzos de los años 90's.

Desde un comienzo la base de la banda siempre estuvo conformada por Neil Halstead y por Rachel Goswell quienes paulatinamente fueron incorporando algunos talentosos músicos como el baterista Simon Scott (Luego sustituido por Ian McCutcheon), el bajista Nick Chaplin y el guitarrista Christian Savill.

Diferentes sensaciones y sentimientos invoca Slowdive a lo largo de su corta discografía comenzando con Just For A Day (1991) donde encontramos esa primera etapa de la banda con canciones tan desgarradoras como "Ballad Of Sister Sue", "Erik's Song" o "The Sadman" o la bien recordada "Catch The Breeze". En 1993 publican Souvlaki, quizás el álbum más recordado de la banda y donde definitivamente consolidan esa atmósfera desconcertante que se presentaba en el anterior disco, solo basta con escuchar la primera canción, "Alison" que es sencillamente bella, y como olvidar "When The Sun Hits", personalmente, uno de los temas que más pensamientos y situaciones generan en mí, es arrollador e implacable, así de sencillo. En fin….facilmente podría seguir describiendo cada una de las canciones de este disco para, finalmente, llegar al Pygmalion (1995), último en la discografía de la banda, disco que marcaría una diferencia respecto a los dos anteriores enfocándose en un sonido mucho más ambient, pero sin abandonar la esencia de Slowdive.
Videos:
ALISON